SimpleModal Login 1.0 Released
I'm happy to (finally) announce the release of SimpleModal Login 1.0!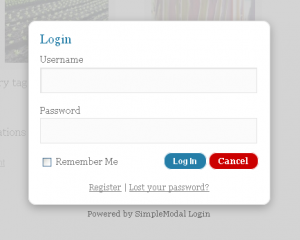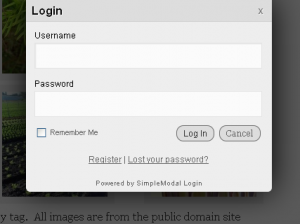 I've been working off-and-on since the beginning of the 2010 on adding new features, such as user registration, password reset and an activity indicator. All of those features are included in 1.0 as well as the following:
Added support for Peter's Login Redirect plugin
Added additional error handling
Added Keyboard Shortcut option and feature (Ctrl+Alt+L)
Removed the 'Redirect after login?' option
Updated POT file (I18n/simplemodal-login.pot)
Added plugin update logic
Upgraded to SimpleModal 1.4
Added additional screenshots
Added filters for each form (login, register, password reset) output HTML to allow for customization
If you have any feedback, feel free to leave a comment here. If you have a question or issue, please post it in the WordPress support forum.
Links: